We are committed to providing unmatched service and state-of-the-art products to help our clients with parking equipment, revenue and time management, as well as access control and security. Our turnkey process means we can install, service, and eventually upgrade equipment so you won't have to worry about multiple contractors having to work simultaneously on the same project.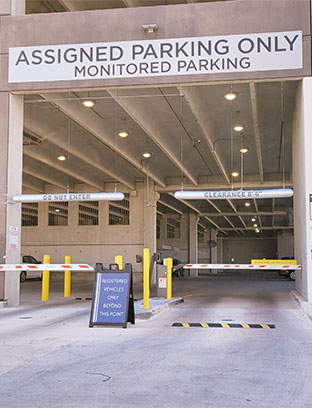 Why Choose Mitchell Time & Parking
75+ years of operation gives us the ability to rely on a combination of industry knowledge and a wealth of experience to provide unique solutions for our client's needs. We make sure to have manufacturer's certified technicians who can be on-site for installation and any service or maintenance needs. Because of this, we can offer a turnkey solution for parking equipment, revenue management, and access control for any project.
Trusted by Many
We've been under contract with The University of Texas for 48 years, a certified Amano dealer for 30+ years, locations in Texas, New Mexico, and Oklahoma, and have equipment in nearly 100 garages/lots. Mitchell Time & Parking is a multiple-time Platinum Amano dealer for North America and has 35+ years of partnership with the Texas Parking and Transportation Association.